Since the summer of 2008 I've been exploring the Upper Peninsula of Michigan. It all started with waterfalls, the quest to find and document every waterfall within a hundred mile radius of our old house in Houghton. Once Katie and I moved to Wisconsin the adventures slowly changed, becoming more ambitious and less frequent. Climbing mountains and following cliff ridges replaced river wading and waterfall hunting, and tent-camping in the woods became a common occurance.
Now we live in Arizona, a two-day drive from Michigan. Weekend trips to the U.P. is no longer feasible. That's not to say that I'm done with hiking up there, it's just not going to happen once a month or anything. Maybe once a year, if I'm lucky. After weeks of packing, moving, and unpacking, I have had plenty of time to contemplate the last six years of adventures. And there are some places I didn't get to explore, some regrets I have about experiences I missed out on.
Peshekee Highlands
The Peshekee Highlands is a huge swath of wild area that, depending on your definitions, sits on the north side of US-41 from Negaunee to Michigamme. Or even further. There are dozens of remote waterfalls, deep sandy valleys, rugged rock outcroppings, and thick forests that stretch for thousands of acres. I've been to a few key areas (Mulligan Plains, McCormick Tract, Silver Lake Basin) and feel like I only scratched the surface.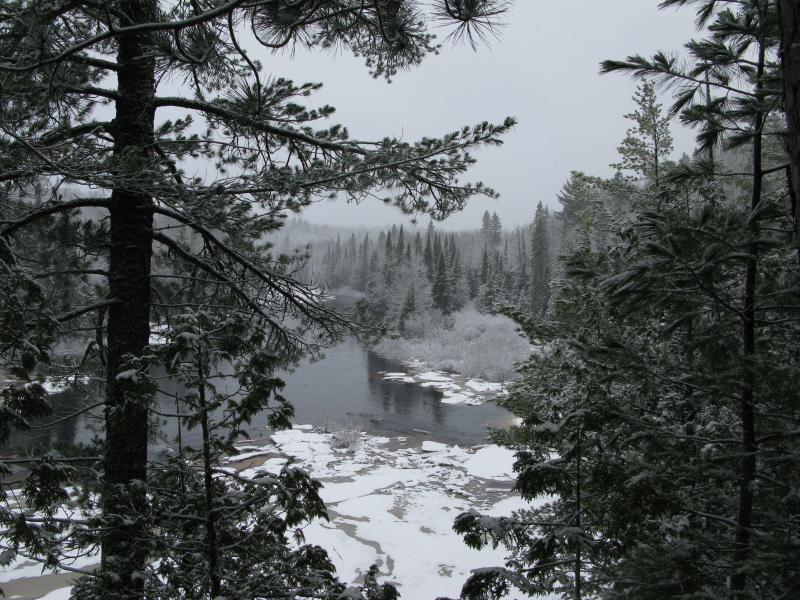 One big miss is the North Country Trail, which is (almost) unbroken from Craig Lake to Marquette. That would have been an excellent weekend backpack trip through some very remote and beautiful areas. There's also the north side of the highlands, up against the Yellow Dog, with possible views looking up to Lake Superior. And Mulligan Swamp, a huge wetland that feeds a tiny tributary of the Dead River. Mt Curwood sits on the west side, the second highest point in Michigan, with numerous highland lakes and waterfalls scattered about. I could have spent dozens of trips exploring these lands but kept my visits sparse, worried about the summer bugs and unplowed winter roads.
McCormick Lands
In six years of hiking I only visited the McCormick Tract four times. Which isn't bad, I guess, it just isn't nearly enough to full experience these lands. Faith and I found the northern falls and I explored lands around White Deer Lake on three other adventures of varying ambition. Never canoed or kayaked, never saw Margaret or Raymond or Round Lake, never made it to the mysterious western falls way up on the Huron River.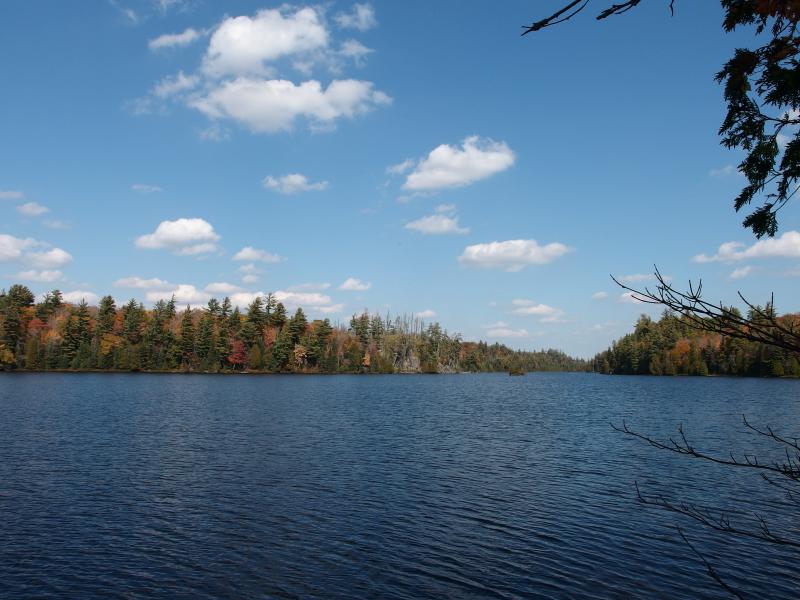 The other big miss of the McCormick history was the old trail. I learned about the Bentley Trails long before reading Rydholm's books, those old walks connecting the Huron Mountain Club to their Rough Camp. These days the trail would be tough to find, even with Fred's helpful tips, and wandering along stretches of road would break the rustic nature. Still, the thought of tracking down these old trails is something I really wished I had attempted.
Islands
There are plenty of islands within a short distance of Lake Superior's shoreline. Near Marquette there is Middle, Partridge, and Little Presque Isle; Skanee has the Huron Island cluster; and the Keweenaw has Rabbit, Manitou, and Porters Island. I've only been to Little Presque Isle. Reaching these islands aren't hard, most are within two miles of the shore, within both ice walking and kayaking distance. Wish I would have gotten the gumption up to walk over there, especially during the cold of last winter. Had a whole thing planned with another hiker to make a long loop from the Mouth of Huron to Huron Islands and then over to Point Abbaye, just never got a good weekend lined up for it.
Alternative Methods
I used snowshoes on two adventures. Two out of dozens and dozens of winter hikes. For the longest time I was stubborn, chosing to plow through the snow up to my waist like a drowning animal. Some days I got lucky, like the time I walked from Bald Mountain to Cliff Lake up and down the hills, cruising on a hard crust and making awesome time. I usually didn't get lucky. And my winter reach could have been greatly extended with appropriate footwear.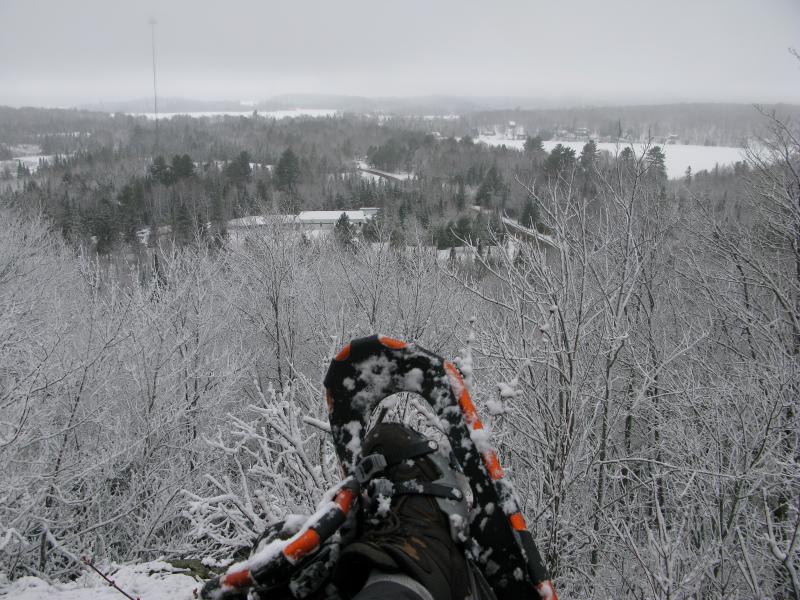 Beyond that I never really biked, kayaked, cross-country skied, or even rode horseback in the UP. There was opportunity to do all of them. I was always focused on solo hikes, pushing to go further beyond trails and hunt down remote finds, and really missed out on a whole level of recreation.
Hiking Partners
And, of course, there is the hiking partners. While I was neck-deep in waterfalls I had a few trusty companions, college friends who would tolerate my ridiculous wanderings. And after I had a few people I'd met up north for day hikes or overnight camping. There was many more solo adventures. I do enjoy solo adventures, pitting myself against the elements and treading quietly through the woods. It just gets lonely. And there's a lot of people, some that I've only communicated with online, that probably would have been great companions on those lonely adventures.
So yeah, I have a few regrets. I'm going to treasure my six years of hiking up there for many years, and I'm thankful to have the chance to fall in love with that land, but I still have a few regrets. Given more time and more wisdom I think I could have rectified some of these, though I'm still pretty young and stupid most days. Fully expect to have some regrets about Arizona hiking in the coming months.