On the morning of January 5, 2015, Thomas Neal Emerick was born, our second child. He arrived in a small hospital in Mesa, Arizona after a drawn-out pregnancy that was filled with anticipation and far too much stress. We had a few close encounters over the last few weeks, late-night visits that we thought would have led to an early arrival, but now he's here. And now we have two sons.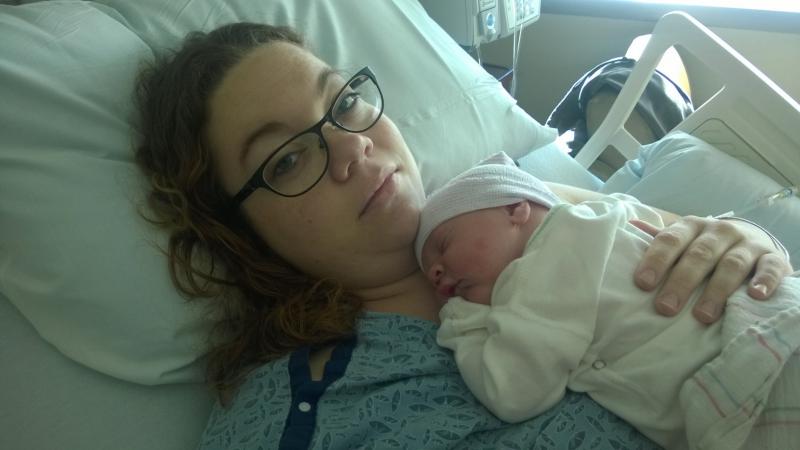 Moving to Arizona late in Katie's pregnancy was a hard decision to make. She was seven months when she flew from Appleton, leaving behind a familiar doctor and hospital, and the task of planning out the birth was complicated by moving into a new house. We didn't leave some things to chance. Our doctor here was chosen back in the fall, during one of our past visits, and we had a loose birth plan. The house has a dedicated bedroom ready for the new child. And we have a ton of clothes and toys only eighteen months behind Noah. Still, it was a hard decision that complicated things.
We didn't have time to take any fresh classes, nor did we visit the labor department or learn about the hospitals procedures before showing up. The doctor set us up, we showed up at the labor wing, and things happened. The nurses at Mountain Vista have been helpful (if a bit curt) and everything went well. Thomas showed up early on Monday morning and within his first few hours of life he bathed, fed, snuggled, slept, pooped, cried, and was processed by the staff.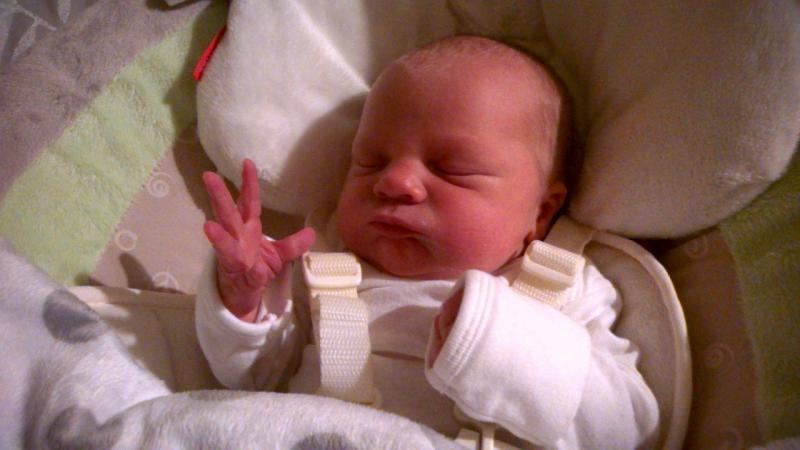 As one could expect the last few days have been a blur. I'm still getting over a nasty sinus/chest infection, half of Katie's family is sick, and somehow Katie just gave birth again and is feeding the baby and is still in one piece. But Thomas is amazing. He's a tiny, hairy thing that is just precious to be around. (I'm not kidding about the hair, he's a little bear cub.)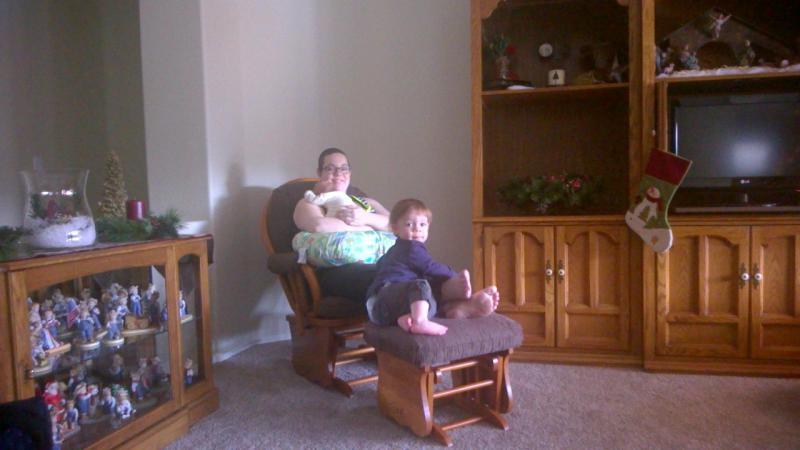 So onto the next stage on our life, where Katie and I have two little boys and Noah has a brother. Being a dad is pretty fun… Being a dad of two little boys is going to be awesome. Oh, and Noah has been amazing. Not only does he give the baby gentle kisses, but he shows off a lot of his toys, fetches things for us, and gets very emotional whenever Thomas is upset. The two have created a brotherly bond in less than a day. Watching them grow up together is going to be amazing.