Our third child, Charlotte Emerick, was born early on February 13, 2017. She's our first daughter and the first granddaughter on either side of the family, which is evident by the amount of pink that has recently invaded our house. The pregnancy was easier for Katie this time around, with only a few worrisome moments and one very nasty insurance knot to deal with, though none of us know how dealing with three kids will be, let alone a newborn and two toddlers. So far we've been dealing with life five minutes at a time.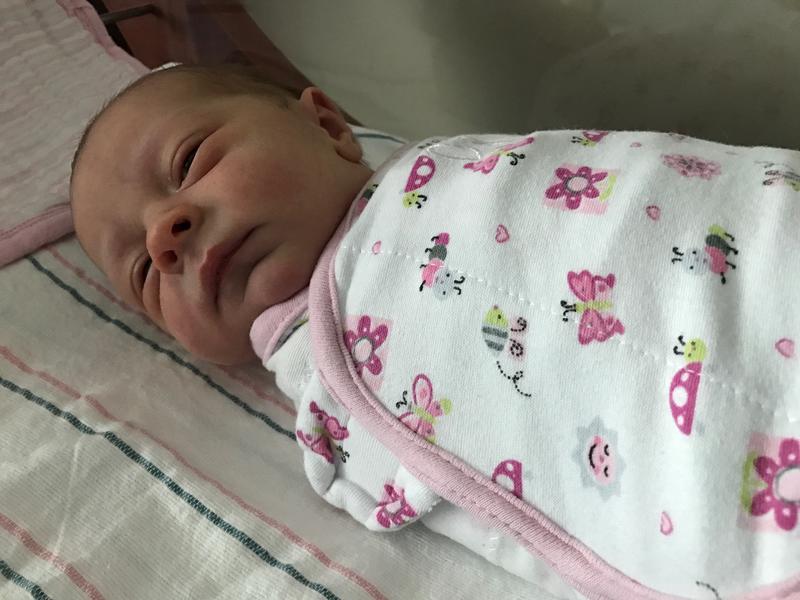 We're settled pretty well into Arizona now, so we had a doctor and hospital and everything set up, which was much easier to work with than Thomas. Back with him we were actively moving to this state and had to get established late in the pregnancy. The insurance thing was very annoying - we had to get new insurance at the beginning of 2017 and most things they claimed was covered hasn't been - but after hours on the phone it all got sorted out with a week to spare.
Since the doctor and hospital were the same as with Thomas, the floor and procedure was familiar. Baby showed up, baby peed all over us while we crooned to her, and then the whirlwind of measurements and heel pricks and first bath. Once we got settled in and some of the first feeds in there was the name discussion. Both Noah and Thomas came to us fairly early on… Charlotte was a bit more difficult. We finally settled on the name late in the evening after a lot of hemming and hawing over various alternatives.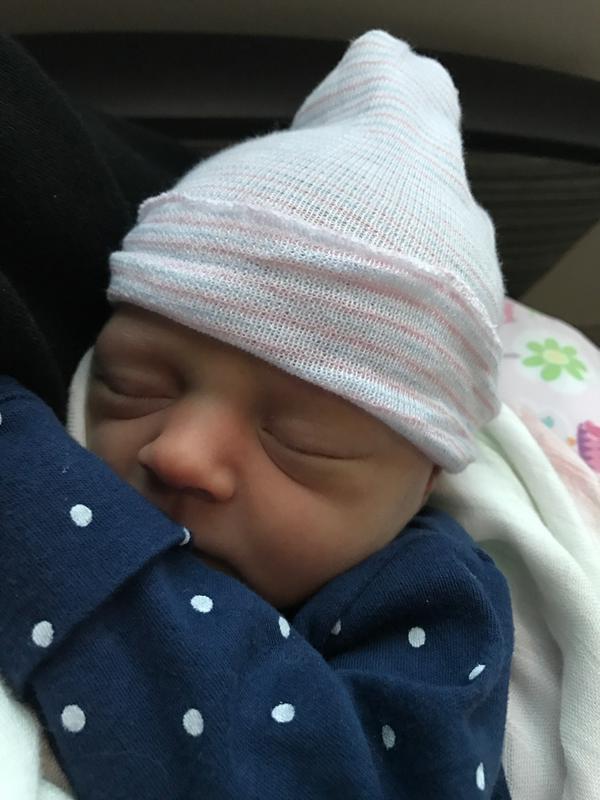 My parents also showed up on the same day, after a few days of driving down from Washington. They pulled into their campsite in the early afternoon and swung by shortly after to cuddle with the newborn and check in with us. They're sticking around for two weeks and have been bouncing back and forth from Apache Junction and us, helping out with the kids and visiting. This time Tara, my sister, came down as well, and both of my boys are a big fan of her already.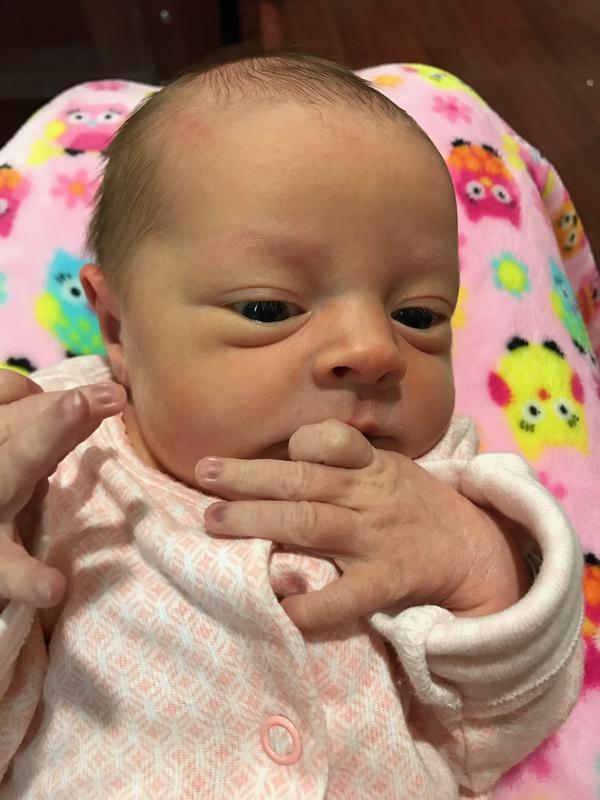 Speaking of the boys, they've taken to their baby sister rather quickly. Noah especially. When she's crying he gets worried, letting us know that his sister is upset, and will often try to pet her and soothe her gently. Thomas is only two and will either mimic his older brother or play with the nearest toy. The dogs had a brief introduction and, while they are gentle as well, the thought of 80+ lb dogs and a 7 lb baby is downright scary.
So yeah, there's a baby girl in our family now. And she's our last one. Katie and I have talked a lot about it and, as much fun as our kids have been, we've spent the majority of our marriage with her being pregnant. It's time to take a step back, focus on raising the kids we got, and try to figure out our family. Because good grief we have a baby girl in the house now.