This year started with a big change for me - a new job with Shutterstock in New York. At least the company is based in New York. I'm working as a remote software engineer, staying right here in Wisconsin. Anyways, one of the cool things that Shutterstock does with its remote developers is fly them out several times a year to their headquarters for some quality face time with the rest of the team. So earlier this month I boarded a plane east for my first trip to the big city.
Well, sort of my first trip. They did fly me out for an interview in December. But I was only in the city for a day or two and was pretty occupied with the interview. This time they were keeping for almost two full weeks, giving me plenty of time to explore the alien world of Manhattan.
After a bumpy plane ride, a quick drive from LaGuardia to Herald Square, and a rushed deposit of gear in my hotel room, I ventured out into the evening lights of the city. The temperature was relatively warm, just below freezing, and even after eight on a Sunday night the streets were abuzz with people. Without much of a plan I started to wander around, checking out some nearby restaurants and slowly exploring Broadway. It didn't take long to find my way to Times Square where the huge, blinding billboards turned the night into an artificial day. The streets were exciting, weird, and surprisingly alive.
Unsure of what to expect on my first day of work at the Empire State Building (oh yeah, did I mention that Shutterstock is in the Empire State Building? It's pretty cool) I made sure to wake up early and eat a big breakfast at a typical New York diner, awkwardly perched on a bar stool wolfing down a greasy omelet. The workday ended up being a lot of fun, meeting and chatting with people that I had only really interacted with over video streaming, and somehow I got some work done on the side.
I soon slipped into a routine. Go to work early, head out at a reasonable time, walk around the city for an hour or so, check in with my wife, and then read a few chapters before bed. During my explorations I found New York Public Library, Grand Central, United Nations, St Patrick's, and so many other tall buildings that my neck began to get sore from craning upwards. It wasn't until the weekend that I found enough time to wander up to the Rockefeller Center (Top of the Rock), Central Park, and FAO Schwartz - but I made sure to find the time.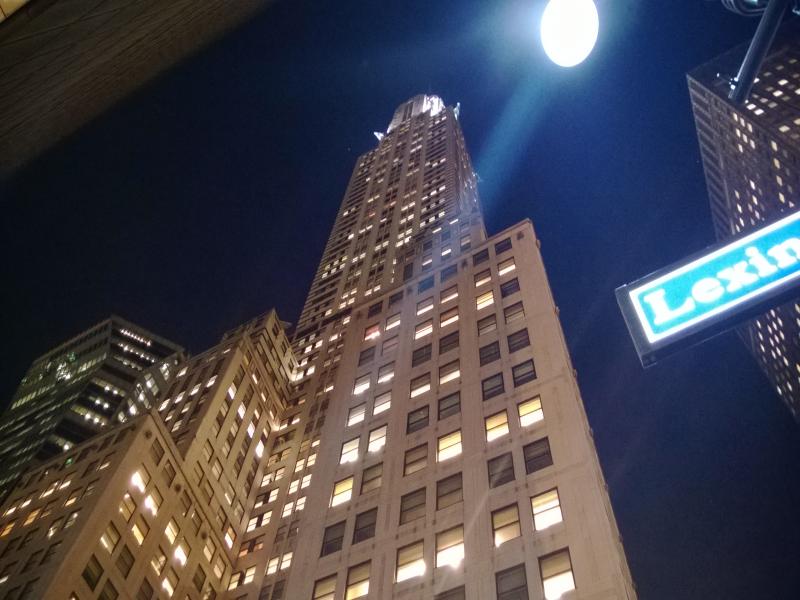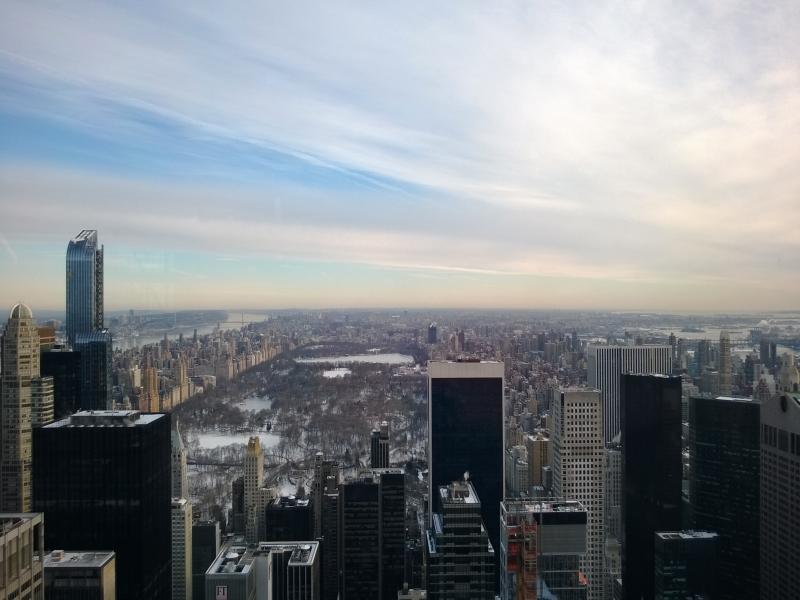 Over the weekend I did end up training up to Boston to visit Steve, an old friend from college. We played board games and stayed up far too late. On Sunday we had some of the most delicious clam chowder that I've ever tasted before. I didn't get a chance to explore much of Boston, as my schedule was a little tight by then, but the cobble sidewalks seemed cool (and very difficult to roll a case over).
After two full weeks it was tough to leave New York. Sure, I missed Katie and Noah, and the city is loud, and I was tired of living out of a suitcase, but the city is really cool. The convenience of being able to walk or take public transit and be mere minutes from such a wide variety of food, entertainment, and shopping was a cool novelty that was easy to get accustomed to. Oh yeah, and it was fun to work next to my coworkers too. I can't wait until I return sometime this spring.